Zebet bonus offers upon registration and other nicities like the App, user experience, general service, and so on, are on the BetSites review surgical table. In this Zebet review, our bookmakers punters take a atste into what's being served inorder to pass a fair verdict. If you experience or have any issues on this betting site, kindly feel free to contact us for investigation and an update. Cleaning up the space and alerting online users of shitty bookmakers in the country is our core mission aside from getting you great sign up and continuous bonus deals. So, without any fuss or delay, here is our latest Zebet Review:
Zebet Review
A quick Zebet Review of the basics:
Access to the most reliable online Deposit & Withdrawal options from crypto, dollars and then naira with various instant withdrawal methods at your disposal.
Get 300% Zebet Sign Up Bonus for your first deposit worth up to $100 with minimum deposits from as little as 100 Naira
No maximum winnings limits set on your account each day, so you can win as much as you can take.
Bet on non-sporting events like TV, politics, et cetera.
Bet in-play with Live Betting options
Cashout your winning bets if in doubt of remaining matches in an active ticket.
Play virtual games, slots, Lotto, Jackpots, & online Casino including fantasy games.
Highest Odds in on multiple sports markets like football, tennis, basketball, rugby, athletics, ....
Excellent customer service system with great support staff via live chat, email ticket, phone, social media and other available channles that suit you.
Zebet Bonus:
| | | |
| --- | --- | --- |
| | 300% sign up Bonus upto $100 | |
What draws your eyes towards a betting company? Is it the great bonuses for new customers, flexible deposits and withdrawals options, you name it? Zebet offers you every possible leverage you need to have great returns from your sportsbook account. Simply put, they have your back well covered as you will note in this Zebet review!
On overall score, we have them on the same pedestal as and their counterparts MelBet and BangBet
Zebet Registration Bonus
To register on Zebet is pretty simple and direct. The registration process is instant and takes less than 10 seconds to complete. You just enter your details, check the two boxes to confirm you're over 18, accept the terms then click on the "Register" link button, and voila!
Apart from just signing up, they are going to give various bonus offers as a customer but for registration as a new user today, you 300% bonus on your first deposit UP-to 100,000 NGN. All you have to do is to register through this special link then make a first deposit of between $100 – $100 and get the 300% Zebet sign up bonus activated. It's that simple.
Zebet App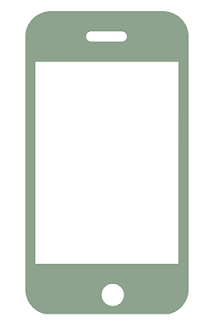 Are you just addicted to accessing your favorite bookies via smaller devices or just need a mobile app for quick access? The Zebet App simply converts all the features on the web platform or larger devices into a briefcase platform making it possible to access the bookie on your smart phone, tablet or a PC with narrow aspect size or screen.
Their website actually has a very comfortable, user friendly feel about it all. It's actually pretty nice to be on and to browse around. The site operates quickly and if you aren't worried about big features like live streaming then that is a real plus.
Nonetheless, the craze for the Zebet App download really lies in the 300% bonus that comes with its download. Of course that depends on various terms and conditions, but here we make it simple for you. To get the Zebet App bonus, you simply have to register from this link. Once registered, don't go directly to downloading the Zebet APK file App from any other source as you may just miss out on it by following non-promotional links and also potential of downloading a corrupted file. Everything you need should be from the website. Nonetheless, there are more bonus offers as an active user aside from the registration bonus.
Below is a list of all the Zebet bonus offers we scouted:
Zebet Bonus Offers
It is important to note that the Zebet bonus offers herein require you to deposit a minimum of $100 to claim or complete certain tasks or milestones to achieve. For instance the registration bonus guarantees you various bonuses towards your betting account amounting to $100 matched directly to your first deposit amount. We have given you some of the coolest links to use below. Also note that to get even bigger bonuses,your first deposit needs to be higher.
For instance, to redeem the Zebet sign up bonus, you need to bet at least $100 which is the minimum. Then while placing your bets on the bet slip, you will see all the Zebet bonuses that you can redeem appear automatically in your personal account. For example, if you have a bonus worth $100, you can see it in your dashboard under bonuses and just activate them by completing the tasks or any other requirements subject to terms. *You will see how these Zebet bonus structure works onsite after you register from this special link and others on this site. They are pretty simple and straight-forward.
That said, the registration bonus is not all there is on offer, below we take a look at the list of all Zebet Bonus offers we scouted:
1. Zebet Registration Bonus
By now you already have a glimpse of main reasons you need to transfer from your current sportsbook to Zebet. And to give you soft and easy landing, you will receive bonuses when you signup amounting to $100, dubbed Zebet welcome bonus.
The signup bonuses work in a pretty simple way unlike other betting sites that require you to wager your bonus a given number of times before you can redeem it. With Zebet, when you just register you will receive signup bonuses up to $100 towards your betting account after you make a very first minimum deposit of between $100 – $100
After successfull registration and making a deposit, you will be able to see the bonus you qualify for appear in your account. Basically, your first deposit amount is what gets a 300% bonus. That is, if you make a first deposit amount of $100, you qualify for $200,000 worth of bonuses. Then all you have to do is bet with at least $10 to claim or be able to withdraw your bonuses.The bonuses expire within if not claimed. So basically you have to make your first deposit early enough after signing up at Zebet for the first time, inorder to not miss out on the sign up bonus offers. *The higher your first deposit, the bigger the bonus.
2. Zebet App Download Bonus
After successful registration, login to your account and on the "promotions" section, download their App and you will instantly receive upto $100 for of your first deposit amount which in boosted 300%. Basically, operates like the sign up bonus above but only applicable to those who opt not to use the website.
3. Zebet Deposit Charge Back Bonus
This Zebet bonus will give you back 10% of deposit amount to Zebet. That is, if you deposit $100, you get back 10% ($10,000) credited back to your your sportsbook account so your new balance would be $110,000.
NOTE: This feature works for deposits worth $500 and above. Also, the bonus funds of the betting bonuses are to be made only on calculated bets with a coefficient of 1.9, and the type of bet should be single. Express - with minimum odds on the outcome of 1.9. If there is an outcome in the express with a coefficient lower than 1.9, then it will not be possible to place a bet for the bonus account.
4. Zebet Accumulator Bonus
Multibets can really reward you well if you get it right. Zebet offers you a chance to earn up to 135% more on your winnings when you bet on multiples. For example, suppose you bet $10,000 on a 10-game multi at odds of 15.00, your total winnings would be ($10,000 x 15.00) = $150,000. What the 135 percent Zebet bonus boost on multibets would do is give you an extra 135% on your winnings. That is $150,000 + (150,000 x 135%) = $352,500 as total winnings. If you use other bookmakers, you would only get the $150,000 for your multibet win.
5. Zebet Cashback Bonus
Place bets on sports events throughout the week. You can bet both in prematch and in live; to get a bonus, you just need to activate it in your profile menu.
Cashback is calculated from the difference between all wagered and winning bets. The amount of the bonus depends on the difference: from 1000 to 9999999 - 15%. If the amount of the winnings for the bets turned out to be more than the sum of all bets, then the cashback will not be credited. The maximum bonus amount per week is unlimited.
Cashback is credited as a bonus every Friday and can be placed 5 days after activation. To activate the bonus, you must activate the bonus program in your personal account (Bonuses --> Activate), then fulfil the conditions. Each bonus is activated separately.
6. Zebet Birthday Bonus
You get a bonus on your birthday upon fulfilling these simple conditions: verify your account and activate it in your profile menu. The bonuses can be placed 30 days after activation.
To activate the bonus, you must activate the bonus program in your personal account (Bonuses --> Activate), then fulfil the conditions. Each bonus is activated separately.
7. Zebet 10-Day Login Bonus
To redeem, just log in to your account everyday for 10 days. To get a bonus, you just need to activate it in your profile menu.
8. Zebet Gift Bonus (iPhone)
Montly promotions where you stand the chance of winning a brand new iPhone12 Pro among other amazing prices. All you have to do is: Place bets through the Zebet website or App. Bets should be multiple consisting of 3 or more events, each bet must have odds of at least 1.5 and the minimum stake on each bet must be at least 500 Naira.
For every bet, you'll get one point. The more points you get, the higher your position on the leaderboard. Every month, the top ranked players with the highest number of points will be rewarded with prizes.
And that is all we could find on their website. If there is something we missed, make sure to alert us here and we shall update appropriately.
NOTE: Zebet registration bonus Terms and Conditions apply as well as all the Zebet bonus offers mentioned above including bookmakers highighted in our quick access panel. Make an effort of going through them to understand how they work. That pointed, the registration bonuses are pretty direct and easy to understand. Just make a deposit within the window provided and they will be applied accordingly as per the T & C's.
Now let's delve further into the relevant details that aided our ratings in the Zebet review below:
Betting markets and odds quality 9/10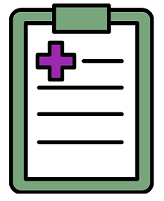 So right off the bat you are going to get a very simple and straight forward sportsbook at Zebet. That can be seen as strength though because you are just going to remain focused on what you are doing. The betting margins are better actually at Zebet, you are looking over 8% though on the football markets but in general the sportsbook averages out at about 6.5% for the betting margin. This is very good and there are no maximum winnings per day with them if you compare them with the one of the biggest odds bookies in like .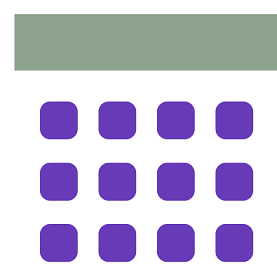 It is one of the most extensive, most value packed sportsbook out there that you will find in, and it holds its own sort of ahead of the pack title. The top markets are clearly the likes of football, basketball, Rugby, and tennis and as a note, there is now horse racing on the site. You will also find greyhounds, Speedyway, Zebet League, Bike Racing and more so if you are looking for those markets, you ar well covered with Zebet. Landing on the homepage you get a list of the most popular bets, the live betting that's going on and some last minute bets to have a shot at before they start. That aside you have to dig through their sportsbook menu to find a future market. Lots of markets in there at your choose.
As for summing up the value, it's actually great, lots of spectacular features where they are going to put a strangle on the major bookmakers in, very solid. A huge save for them is that they do offer Asian Handicap betting and it's available on live betting as well. On average, there are over 250 markets to popular events you can choose from.
Zebet sign up bonus, free bets & current promotions 8/10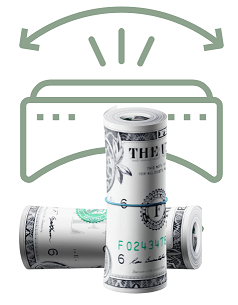 There is actually a very nice welcome bonus available at online betting site Zebet as they will give new customers free bets for various actions as you have seen above. Open an account with Zebet, deposit and place a bet for the first time and get the free bets token in return while placing your bets. Check the terms through because deposits through some sources, won't qualify for the promotion.
The bonus must be claimed by placing a bet with deadlines for claiming the bets. If you think that by just registering you will get an absolute free bet, sorry. It doesn't work like that. They keep offering great bonuses than most bookies in, thumbs up.
New Customer Offer, T&C's apply, 18+. Please Gamble Responsibly. See details directly at Zebet.
In-play betting 9/10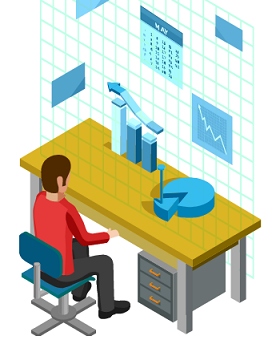 So you do get live in play betting with them and you can see a glimpse of what is happening on the home page in their Live Betting section. You can switch between different sports as well to see what is going on and from that main start you can see the number of markets that are open for a particularly football match for example. The bigger the game the more market you're going to find open, but even obscure matches get decent coverage with over 100 markets live usually.
As you can probably imagine, the live in betting on a particular market is straightforward. There's a little graphic depicting the flow of action and a nice touch is that you can filter the live markets to like the Main ones or the Goals markets with one click. One thing of note that is a big plus for betting at Zebet is that you can switch between the Event View or Asian View, because they do offer live Asian handicap betting, which is a huge, huge plus in terms of value for punters. Their live betting is quick and easy to use.
Another feature that's probably going to excite you at Zebet is the live streaming of most top matches from the NBA, tennis, … name it. This you will find on their live betting section.
They also offer a live betting chat section where you can chat with other people betting at the live platform andd exchange ideas on where to place bets. Something no bookmaker is actually doing currently in.
Extras & features 7/10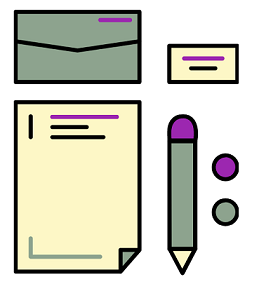 You are not limited with extra features really. The Live In Play Betting section which has Asian Handicap betting in it, is a huge deal and a massive feature for anyone who likes both of those features. That is one of the real highlights about Zebet and their sportsbook. There is good links to statistics and you get the usual results and live results running as well. That is pretty much the sum of their extra features really. Their whole ethos is to keep things simple and that is what they do and that is what you, as an end customer, will get.
Zebet Cashout
This is another rare feature that this bookmaker offers its customers. Basically the Zebet cashout feature enables you to settle your betting slip prematurely and receive a partial payment. This is a good insurance policy as you can save a losing bet slip or retrieve your winning bets if in doubt of the remaining matches on the bet slip if it was a multibet.
You can see the "Cashout" option on your bets slip when you login to your account. To cashout a bet, just load the bet id on the Zebet cashout section and retrive your winnings. *The one thing to note though is that if you activate this option then it means you will not receive your possible net winnings. For instance if you were to win Ksh 1000, depending on the risk evaluation and the number and odds of the unsettled bets, the amount would be lower.
They do also run a one wallet system where all your money is sat in one place no matter if you are running on their sportsbook or their virtual games. Zebet also runs a Jackpot as well. They have one of the easiest Jackpot in the market with only 11 matches to predict and various bonuses for 10 and 9 winning combinations.
Zebet payment options – deposit and withdrawal methods 10/10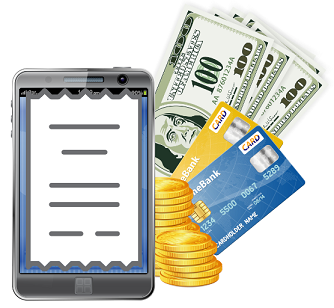 There is plenty of options for deposits and withdrawals at Zebet. Both are instant. You can deposit and withdraw directly on-site just a click away. You have the mobile money option along with other options like bank cards and crypto. A lot of the payment options can be done through your via the App as well.
Deposit Methods Include: Card, Mobile Money and Crypto.
Withdrawal Methods Include: Bank and crypto (for large sum withdrawals) plus the mobile payment options.
Zebet has partnered with mostn financial services and service providers and that means you will be able to make deposits and withdrawals with ease. The main deposit and withdrawal methods available are Flutterwave and WalletTec, which a lot of you might already be aware of. Flutterwave will likely be the best option to go with, because it gives you the ability to make deposits and request withdrawals to and from literally anyn bank. You can also consider other payments options in your account dashboard.
HOW TO DEPOSIT ON Zebet
The minimum deposit amount is $100 by following these steps:
LOG INTO YOUR ACCOUNT
PRESS THE "DEPOSIT" BUTTON
PICK THE PAYMENT METHOD YOU WOULD LIKE TO USE
ADD ADDITIONAL INFORMATION AND COMPLETE YOUR PAYMENT
HOW TO WITHDRAW FROM Zebet
The minimum possible amount you can withdraw is $650 by following these steps:
LOG INTO YOUR ACCOUNT
PRESS THE "WITHDRAW" BUTTON
PICK THE PAYMENT METHOD YOU WOULD LIKE TO USE
ADD ADDITIONAL INFORMATION AND COMPLETE YOUR ACTION
And that is how direct it is to make a deposit or initiate a withdrawal at Zebet Naija.
User-friendliness of website & mobile app / mobile version 10/10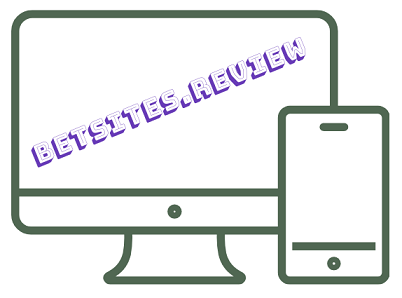 The website actually has a very comfortable, user friendly feel about it all. It's actually pretty nice to be on and to browse around and you can see that they are trying to keep things simple and are trying to play to those strengths. The site operates quickly and if you aren't worried about big features like live streaming then that is a real plus.
Zebet Customer Service & Support, Security & Reliability 7/10

They push their online live chat portal strongly so that will be a good port of call for you should you want to get into contact with the bookmaker. You can also find help through their email support as well, which is done through an online form. There is a good support centre there so you can always browse through frequently asked questions too. Their live chat support is available 24/7 365 days and email support is in operation during working hours 09:00 to 22:30 on a daily basis. There is also telephone support.
Overall / Conclusion 9.4/10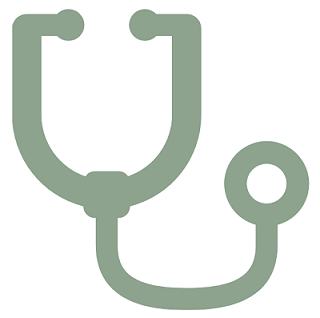 The basics that Zebet do, they do well. You can't knock them for that. They have a bigger focus on the sports betting sections of their website, but there is actually a solid Jackpot in there, if you like your sportsbook simple. The inclusion of Asian Handicap betting is a big plus for them and their live in play betting section is nice. All in all, an excellent bookie but there is a lot of upgrades and services that they could add to really push this on.
Claim your sign up offer *
Register at Zebet
Make a first Deposit of $100 upto $100 and place a min. $10 bet
Get 300% of your first deposit in freebet!
Get the Zebet Registration bonus here!
All promos T&C's apply
* New Customer Offer, T&C's apply, 18+. Please Gamble Responsibly. See details directly at Zebet.
Let us know your thoughts in the comments below. If you thought this was helpful, why not share it with your friends or family on social media?
Overall Rating
4.7 out of 5.0
★★★★★